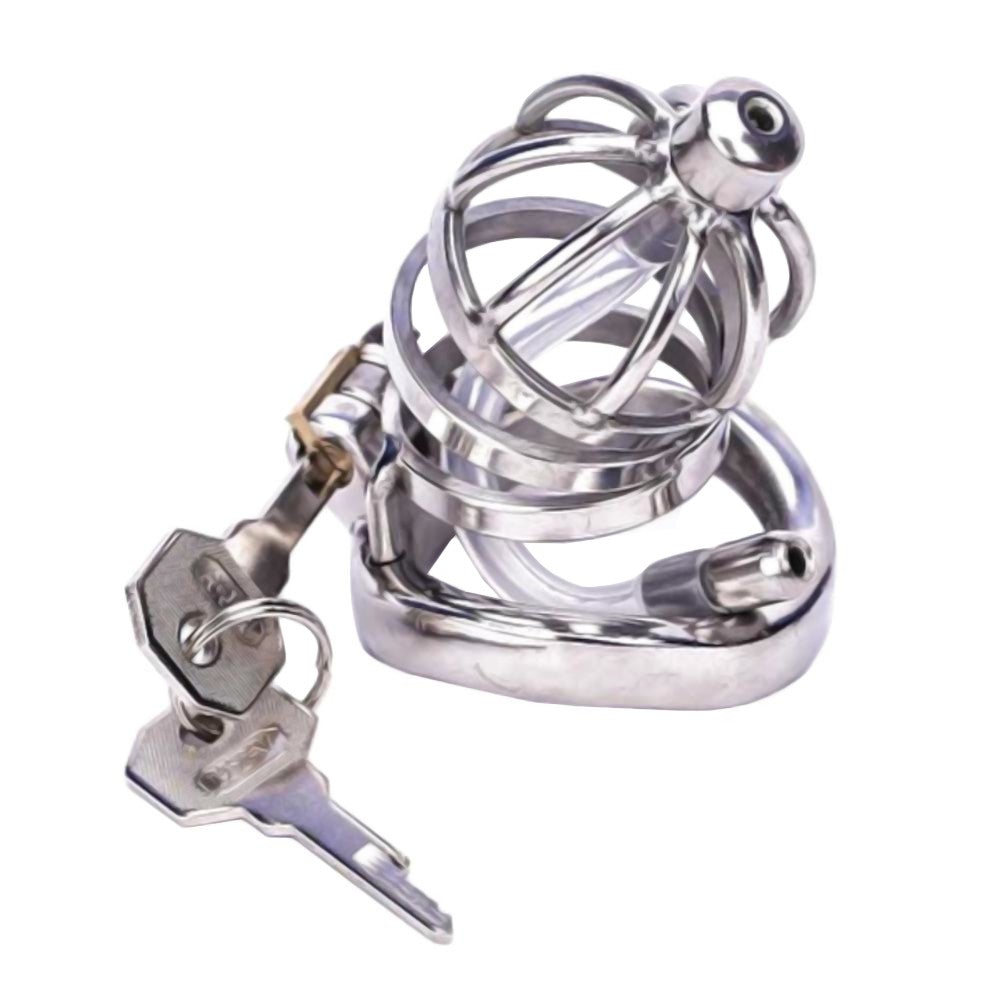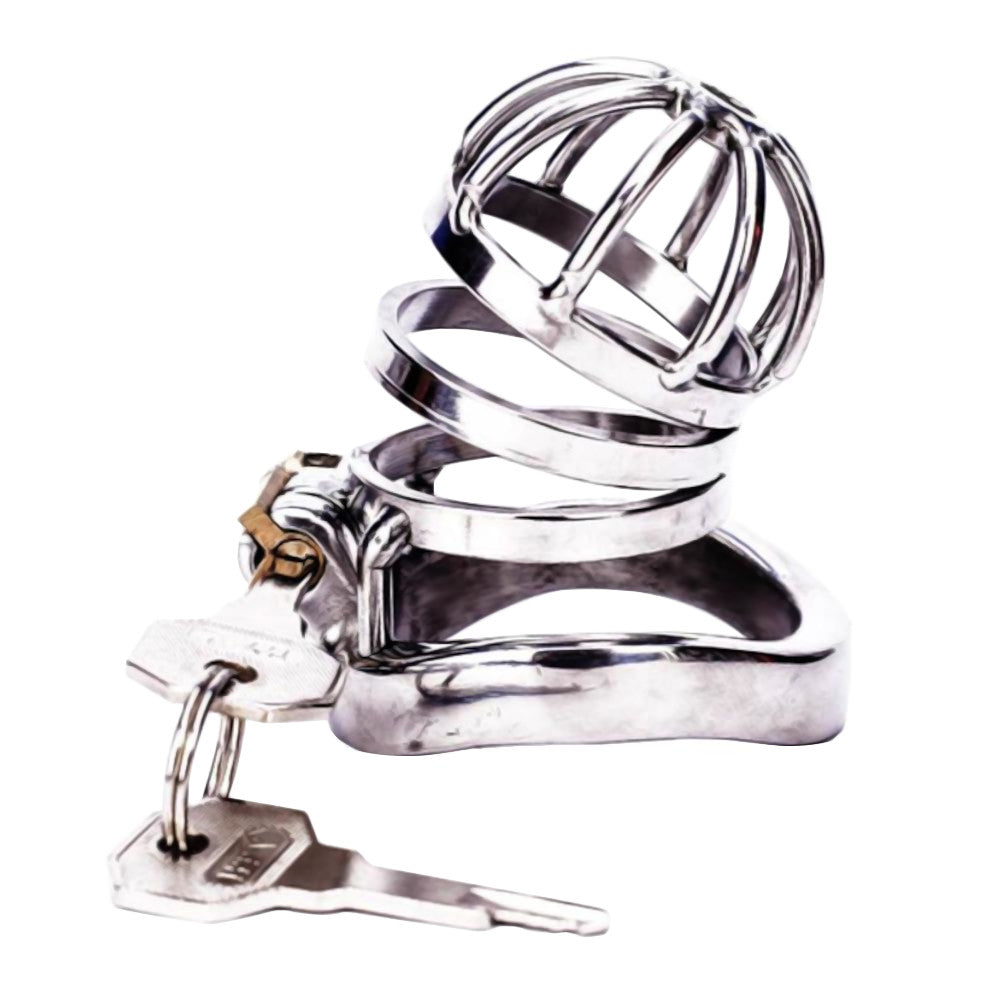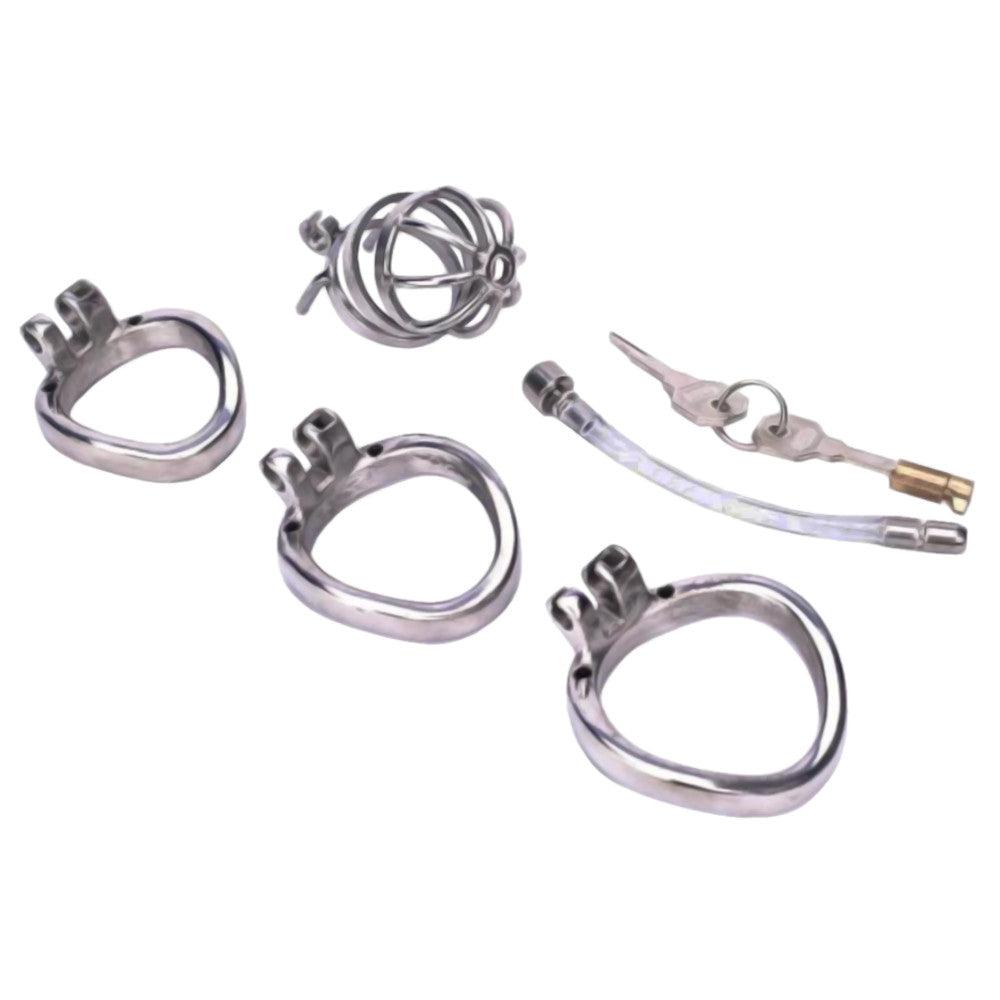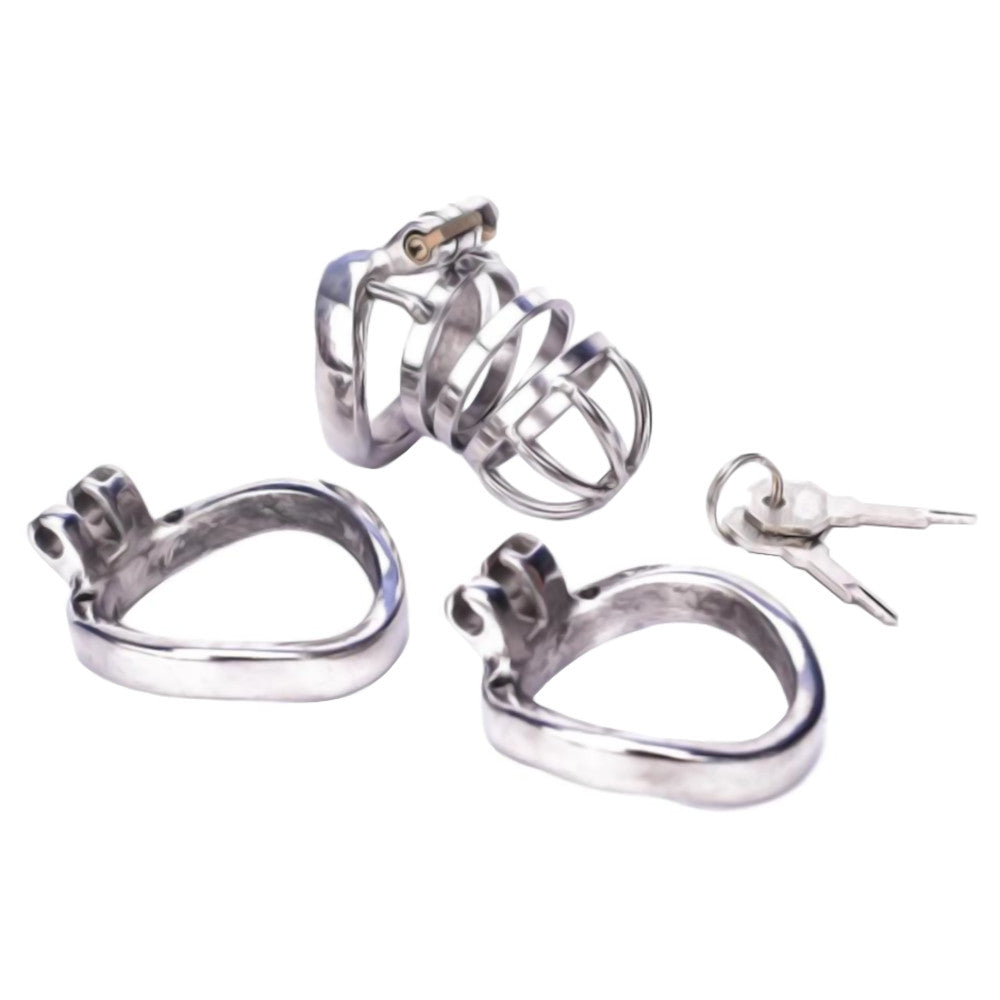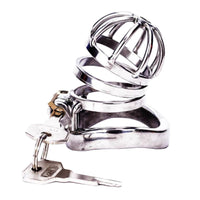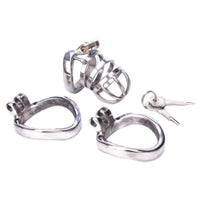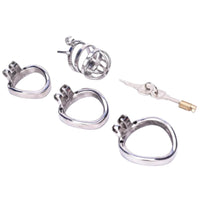 Merciless Chastity Enforcer
Hey there, people of the BDSM world. Are you looking into taking your good times to the next level? We have the perfect chastity cage for you! The Merciless Chastity Enforcer is a tried-and-tested, dominant master-approved cock prison which will guarantee to bring excellent results. If you're looking into trying out for some pleasurable pain, and sure mercy-begging, this device will certainly kick it up a notch.
This cage is made from non-rusting stainless steel with a flexible urethral catheter tube and the kit includes a brass padlock to prevent you from trying to remove it and pleasure yourself. Two keys are included for your master key holder who will definitely be aroused with satisfaction as he or she watches you fall on the knees pleading for release. If you think you can get away with taking it off to urinate, well, you're wrong. The catheter tube acts as a passage for your urine which is connected to a hole in the front, so you can still have this on while you pee.
Due to the stainless steel and catheter, daily cleaning is recommended to keep your cock from developing unwanted odors, infections, and rashes. It's super simple: just clean the chastity Cage with soap and rinse with warm water, pat dry with a soft towel, or use a hairdryer on its lowest setting. You wouldn't want to experience major discomfort from wearing this cage, just pure gratification for your master, and abstinence for you.
Specifications
Material
Stainless Steel
Ships With
1 Ring, 2 Keys, 1 Barrel Lock, 1 Chastity Tube, 1 Urethral Sound (Optional)
Cage Dimensions

Width: 33mm

Length: 43mm

Ring Diameters
40mm, 45mm, 50mm
Urethral Sound
Length: 80mm - Width: 7.6mm
All LocktheCock packages are shipped with your privacy in mind. The package will be discreet and bear no markings to identify it as a cock cage.

All products with the Express Shipping banner will be dispatched the same day, please allow 2-4 business days for delivery.
Comfort, Style, Functionality
Each LTC cage is carefully selected by our team of experienced slaves and Mistresses to ensure that whichever one you choose, you'll enjoy the premium chastity experience you expect from Lock the Cock.
Privacy and Discretion Assured
Both shipping and billing are handled discreetly and securely. Lock the Cock won't show up on package labels or bank statements, keeping your pledge our secret.