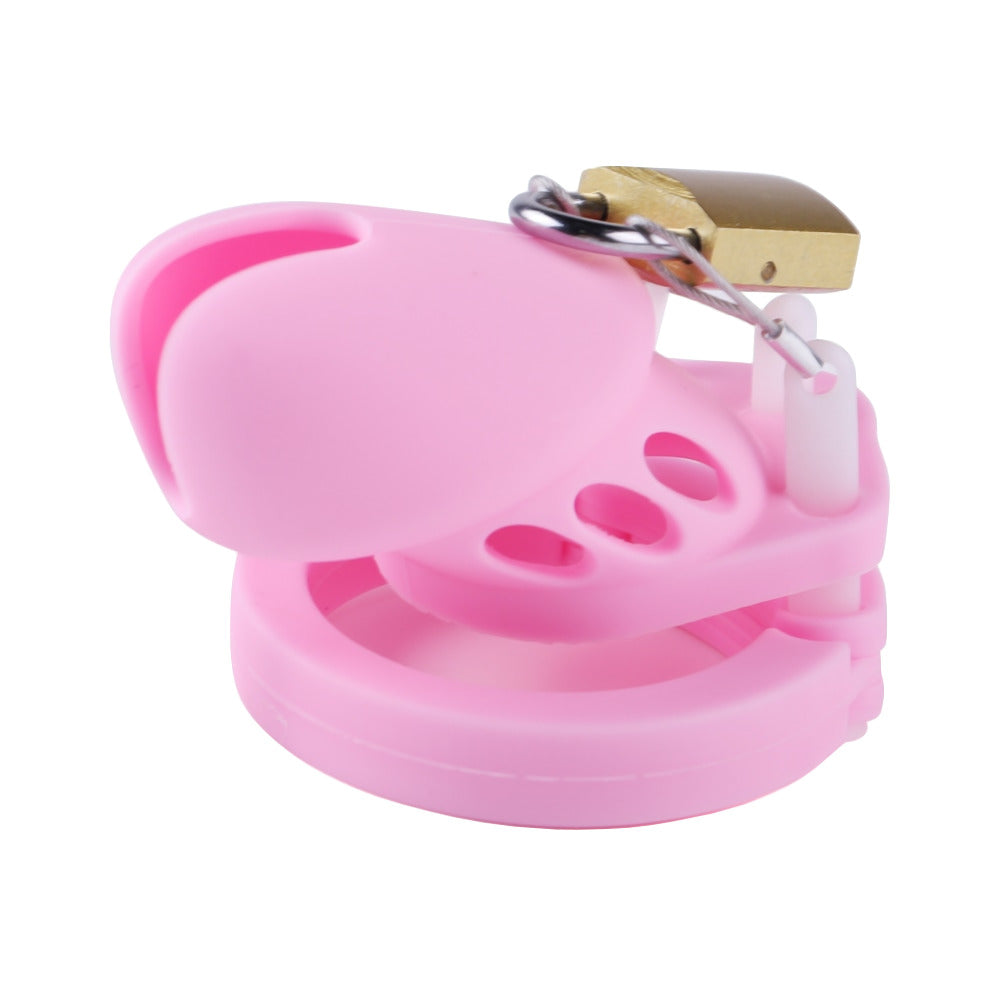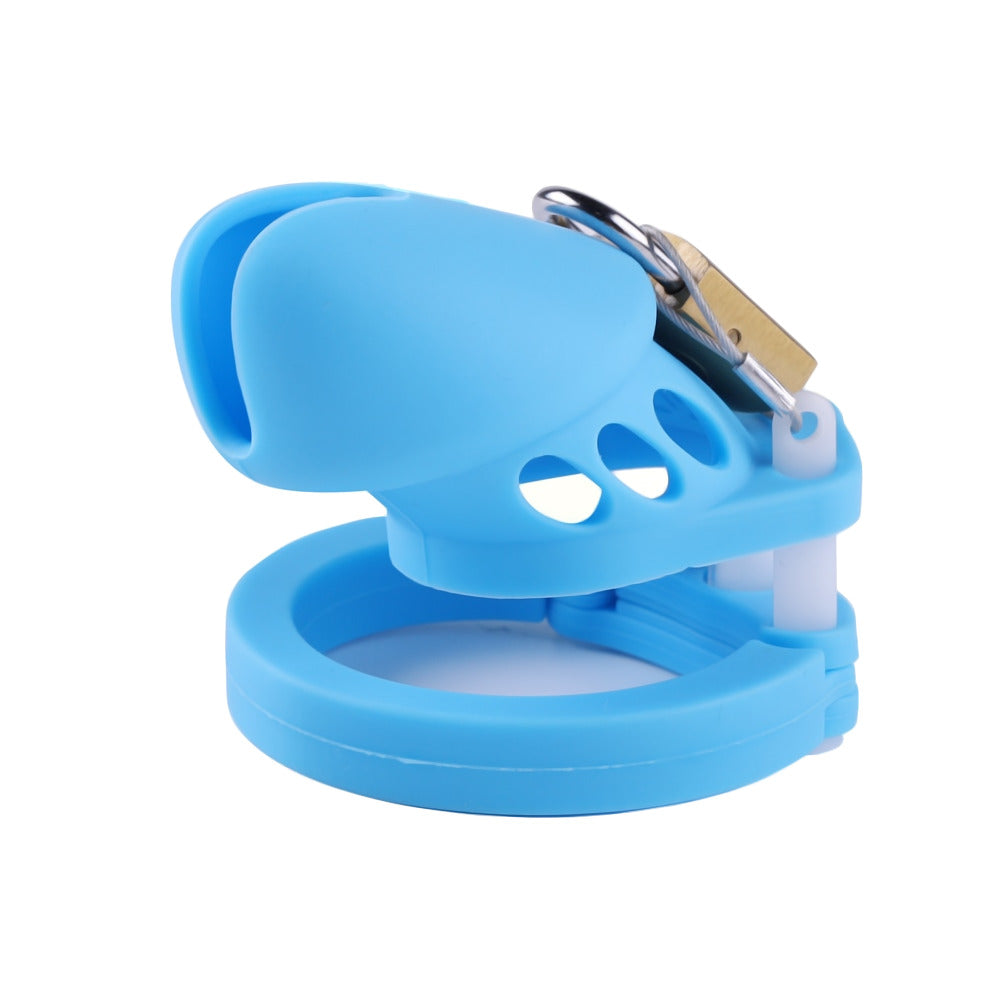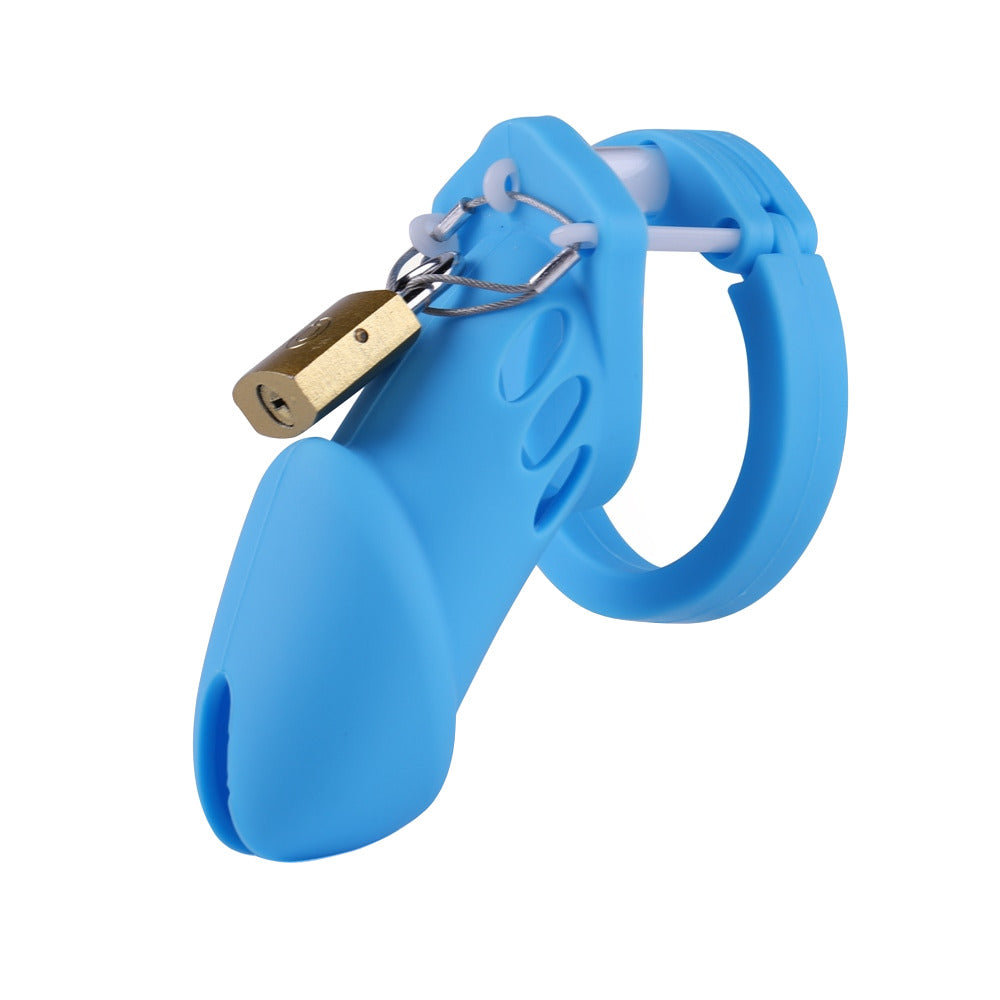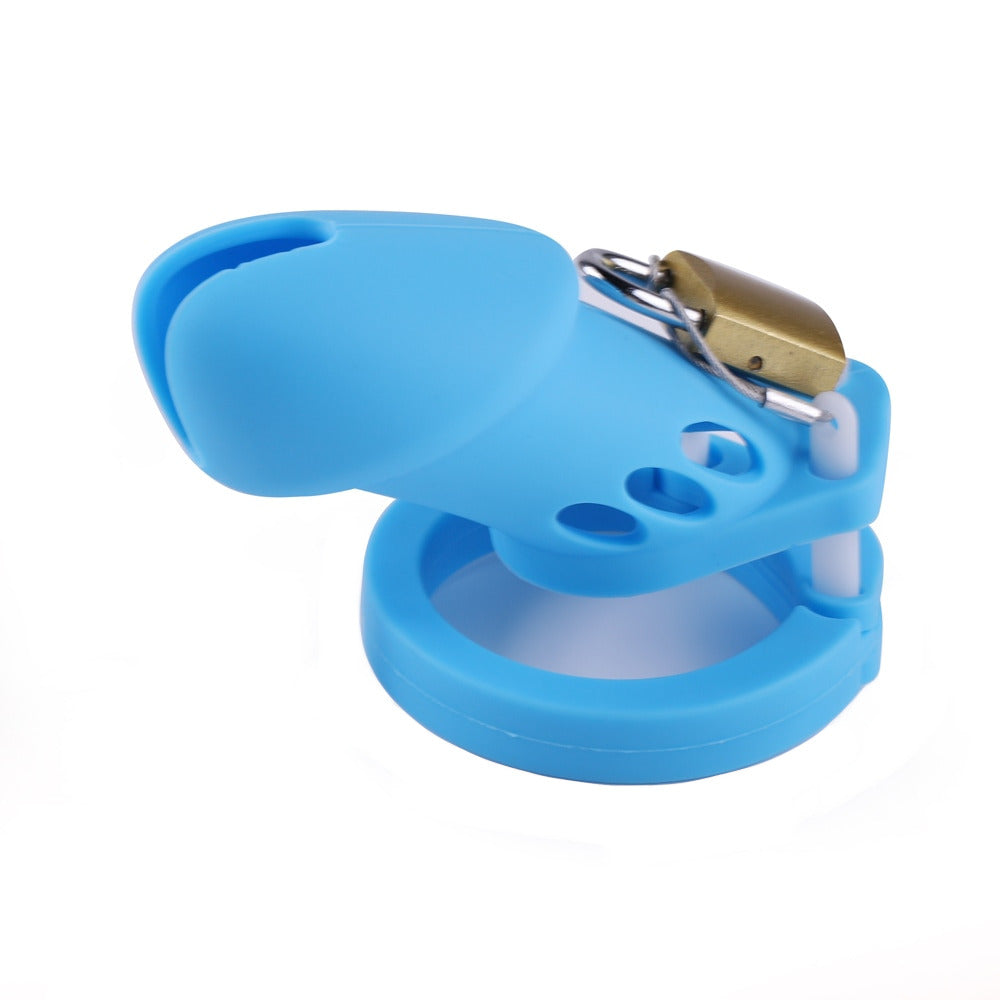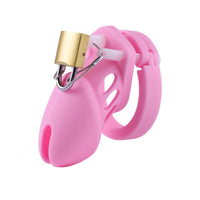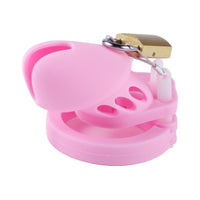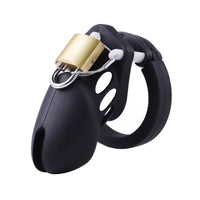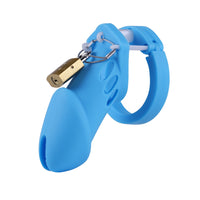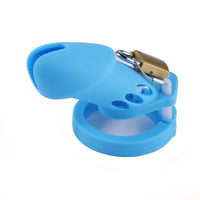 Misery comes in many forms. The Silicone Sissy Chastity Cage, in particular, makes misery look hot af.

It's like your dick is being jailed in a high-class prison. This device is made of premium silicone, so you'll get comfort while being locked up. Of course, you already know that once you devote yourself to wearing chastity cages, the last thing you should expect is being comfortable.

No one can ever be at ease when being denied of an erection. If you're a grower and not a shower, this is the right cage for you. Its material is hypoallergenic, so you won't worry about developing allergic reactions no matter how long you wear it. It is designed to have holes on the side so your cock can still breathe while being encased. The hole at the tip of the head makes peeing possible without taking the device off. The package comes with cock rings of different sizes, pegs, a metal padlock and a key, and some disposable locks.

Wearing a cage is not something you can hastily jump into. The decision is not made overnight because once you give your partner the key, there's no turning back. If you've agreed on wearing it for long periods of time, talk to your lover about making a schedule of cleaning your wiener because you still have to make time for your hygiene.

You can count on this object of torment to put an end on all your nasty thoughts because there's no point in entertaining them when you're not even allowed to have a hard-on. Despite that, this journey can still be an exciting one. There's an unexplained obsession in every rejection, and we have to warn you, that feeling is addicting. The more you yearn to be free, the more you'll appreciate the feeling when you finally get rid of the cage. You'll feel like a deprived virgin with a fresh perspective on love-making.

Savor the bittersweet taste of rejection with The Silicone Sissy. Turn yourself in!
Specifications
Material: Silicone
Color: Black, Blue, Pink, Clear
Cage Dimensions: (Inner Length, Inner Diameter)

Small: 49.1mm, 35.2mm
Standard: 66.5mm, 35.2mm

Weight:

Small: 131g
Standard: 139g

Ring Dimensions: 35mm, 36mm, 42mm, 45mm, 50mm
Ring Shape: C-shape
Ships With: 5 Snap Rings, 1 Cage, 2 Locking Pin Brackets, 2 Side Locking Pins, 4 Center Locking Pins, 4 Center Locking Pin Spacers, 1 Fixed Cable Lock, 5 Adjustable Wire Cable Locks, 1 Lock, 2 Keys
All LocktheCock packages are shipped with your privacy in mind. The package will be discreet and bear no markings to identify it as a cock cage.

All products with the Express Shipping banner will be dispatched the same day, please allow 2-4 business days for delivery.
Comfort, Style, Functionality
Each LTC cage is carefully selected by our team of experienced slaves and Mistresses to ensure that whichever one you choose, you'll enjoy the premium chastity experience you expect from Lock the Cock.
Privacy and Discretion Assured
Both shipping and billing are handled discreetly and securely. Lock the Cock won't show up on package labels or bank statements, keeping your pledge our secret.