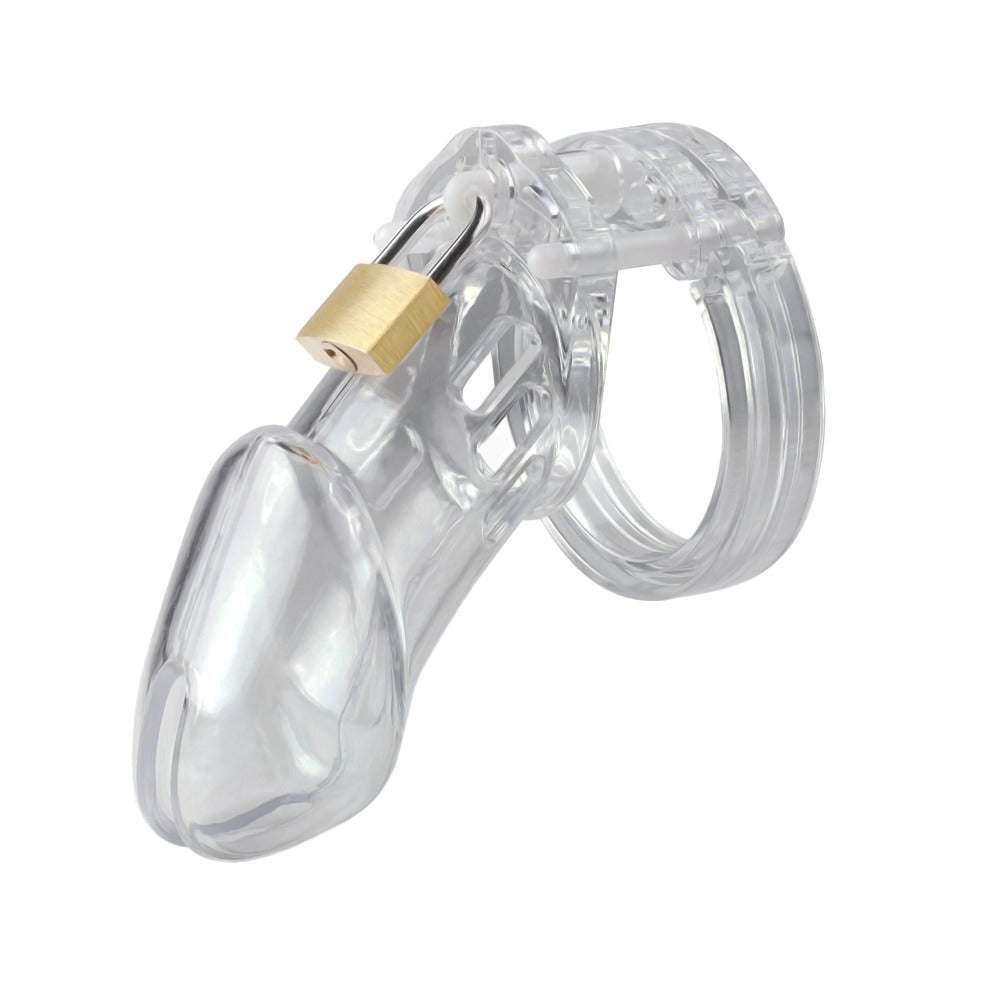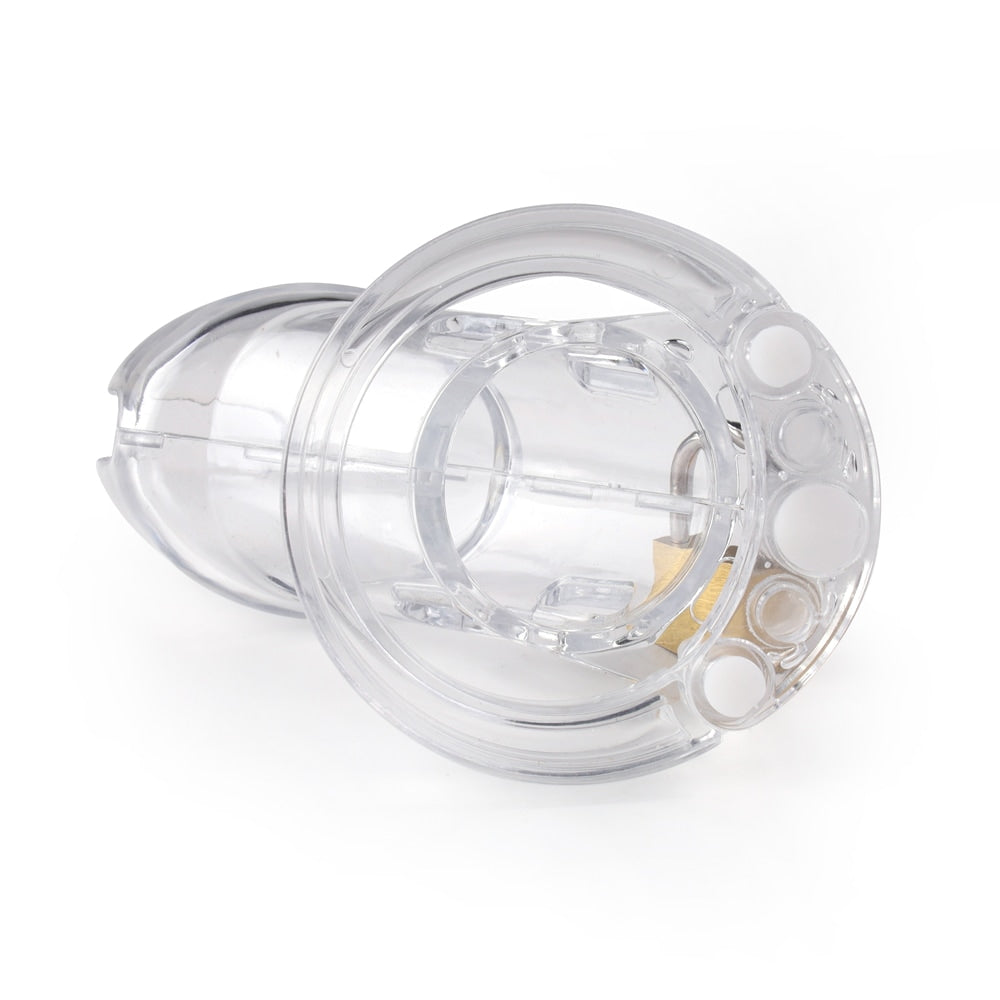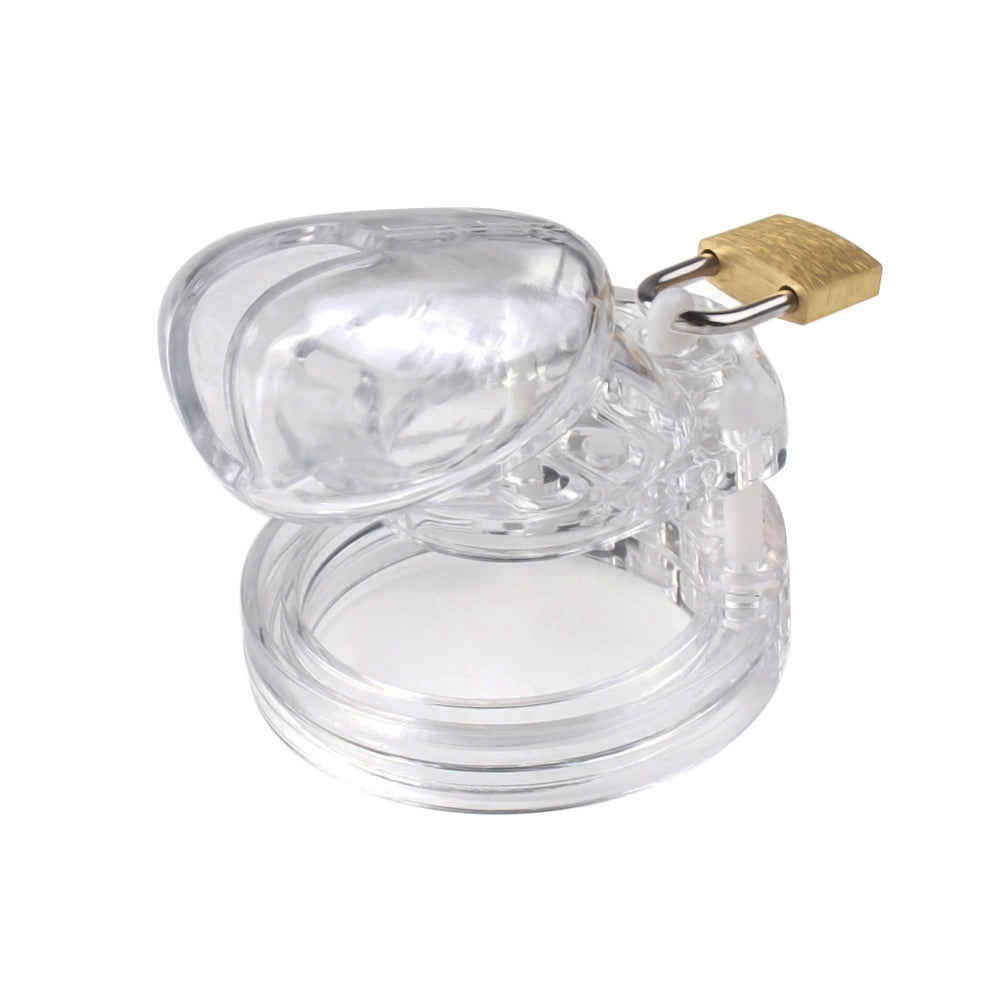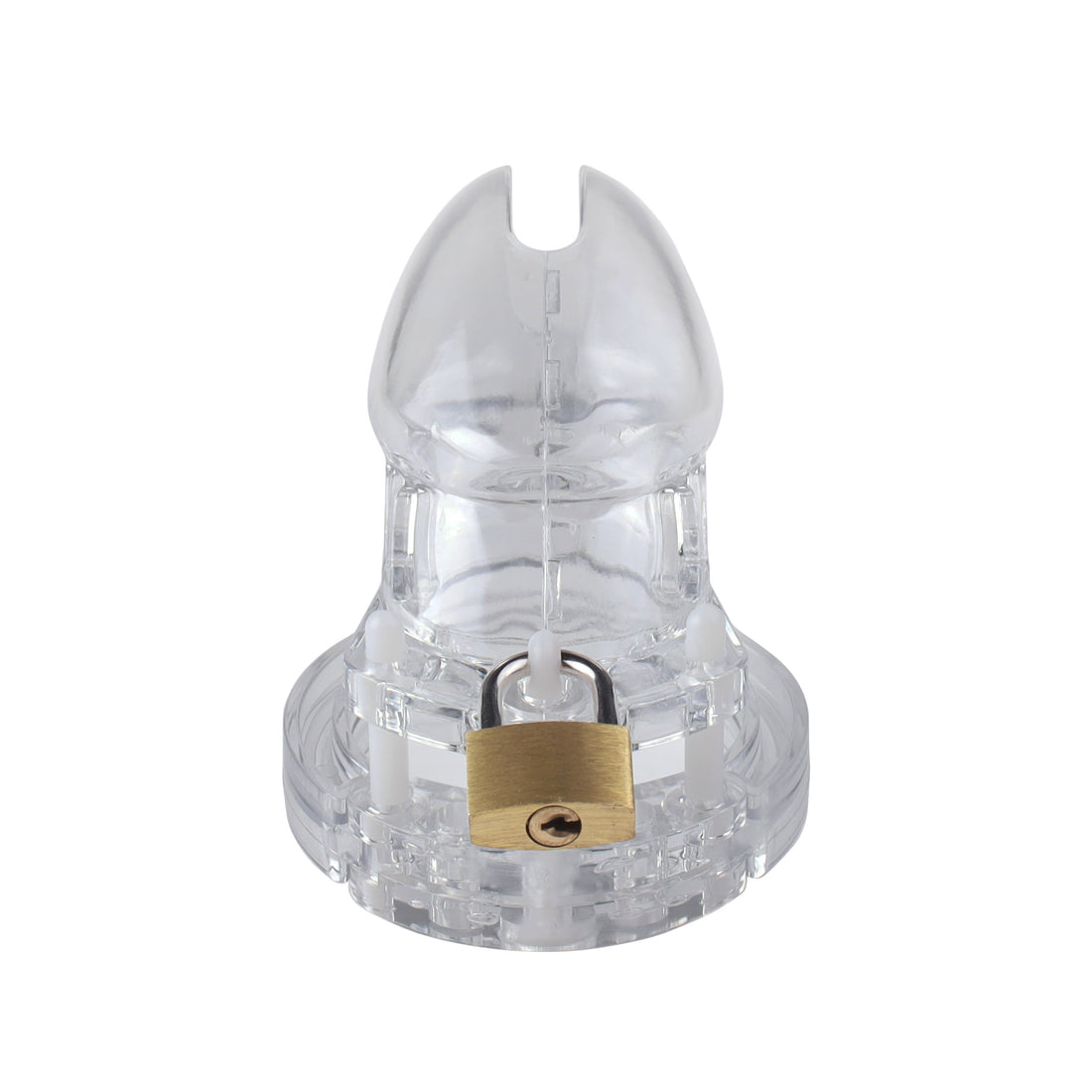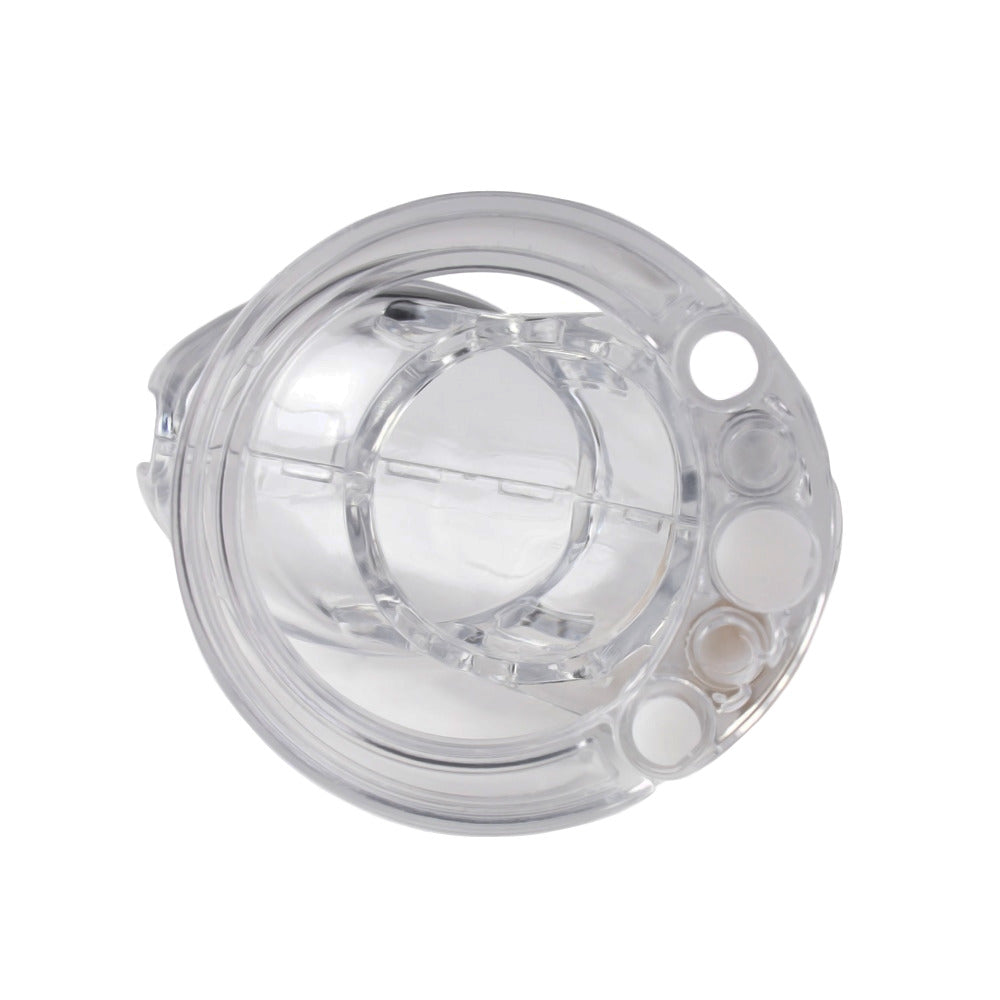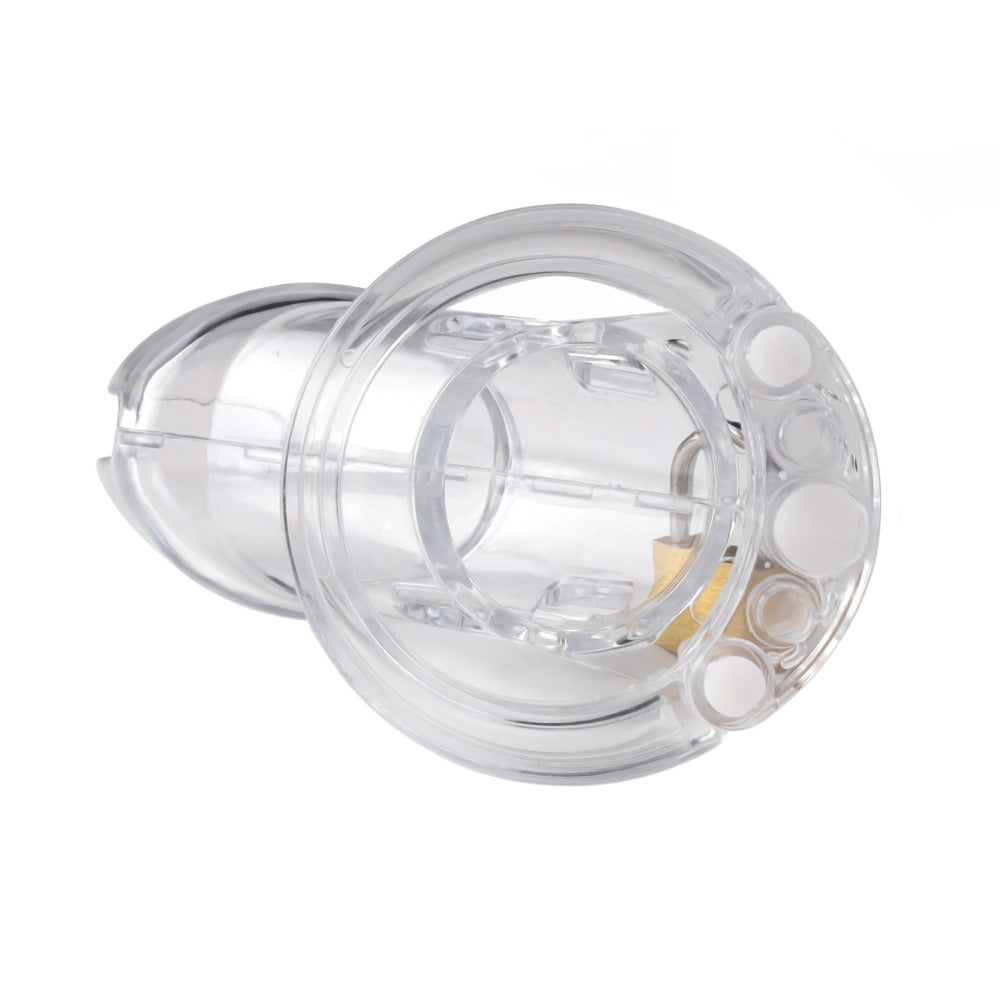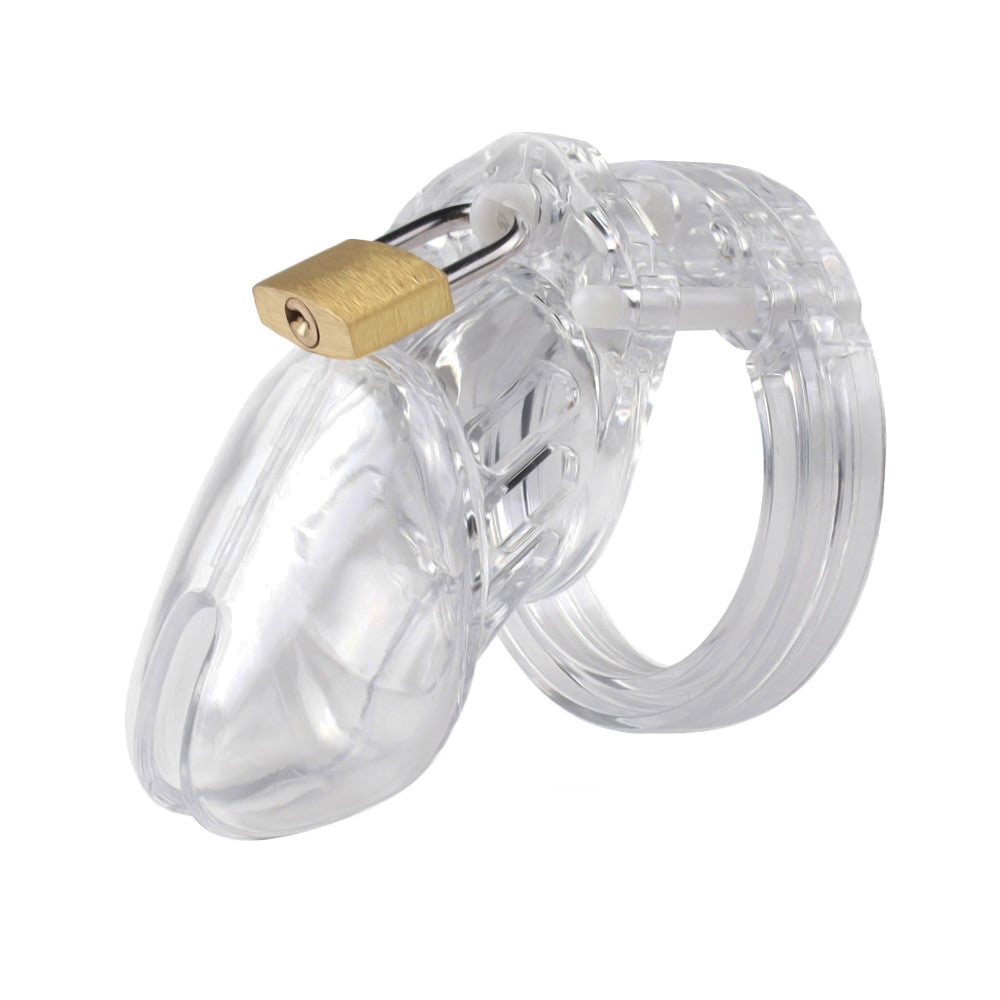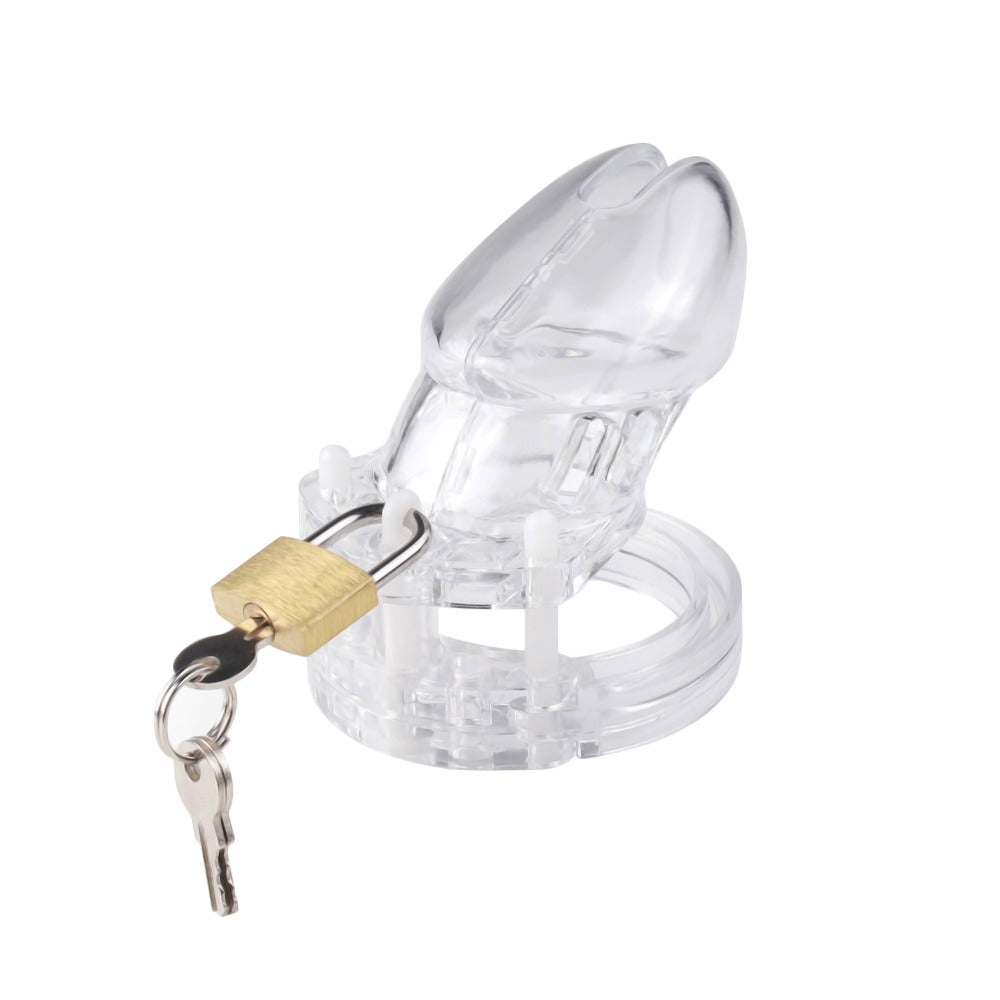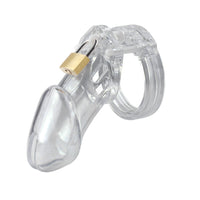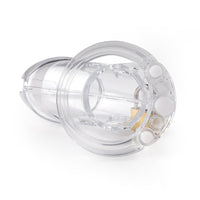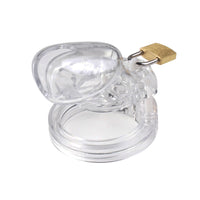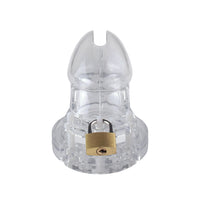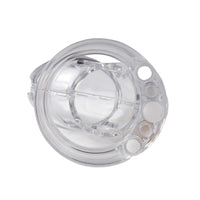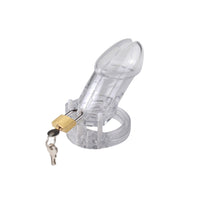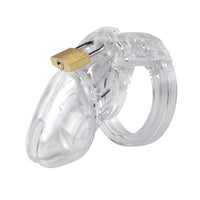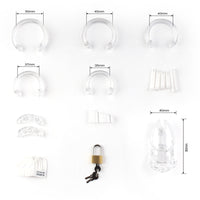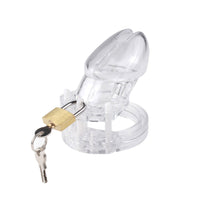 Chastity cages are less about abstinence and more about the absence of your cock. Without any access to touch yourself, your appetite for sexual pleasure will only grow stronger. And this is the promise of chastity—once you are finally set free, it will be explosive. What better way to starve your penis than by putting it in a cage? But bear in mind: bcause your package is a sensitive body area, you should only use an accessory that will confine it with safety and care - like our Look But Don't Touch Chastity Cage.

This clear penis-humiliator features a lightweight method of trapping your Little John. It is of high-quality plastic that will deprive your dick of pleasure in a skin-friendly way. With a generous hole for your pee, you can urinate and let go of your flow worry-free. It comes with a set of rings for a more secure fit around your dong. And of course, for your mistress' peace of mind, she can place a padlock on this cage and free your bird when it's ripe for the picking, or should we say, fucking. The lock has two keys; one for your mistress to wear around her neck and the other one is for safekeeping.

It may feel tempting to lock your cock for a week straight, but your mistress should free your dick from its prison every three or four days. Liberating your cock after every few days is necessary so that you can wash its cage and your weenie. Doing so will keep your kinky play hygienic, thus preventing bacteria and odour build-up.

The key to a potent caged lifestyle is making sure that the cage is perfect for your penis size. Luckily, this transparent cage is available in two sizes. Measure your dick carefully. Take a pick and add it to your cart now!
Specifications
Material: PC Plastic
Color: Transparent
Cage Dimensions: (Inner Length, Inner Diameter)

Small: 50mm, 33.2mm
Large: 66.7mm, 33.5mm

Weight:
Ring Dimensions: 35mm, 37mm, 42mm, 44mm, 47mm
Ring Shape: C-shape
Ships With: 5 Snap Rings, 1 Cage, 2 Locking Pin Brackets, 2 Side Locking Pins, 4 Center Locking Pins, 4 Center Locking Pins, 4 Center Locking Pin Spacers, 5 Plastic Locks, 1 Lock, 2 Keys
All LocktheCock packages are shipped with your privacy in mind. The package will be discreet and bear no markings to identify it as a cock cage.

Packages are shipped same day, however due to the current global supply chain situation please allow 1-2 weeks for delivery.
Comfort, Style, Functionality
Each LTC cage is carefully selected by our team of experienced slaves and Mistresses to ensure that whichever one you choose, you'll enjoy the premium chastity experience you expect from Lock the Cock.
Privacy and Discretion Assured
Both shipping and billing are handled discreetly and securely. Lock the Cock won't show up on package labels or bank statements, keeping your pledge our secret.